March 19th, 2007
Make chance to win a TomTom ONE when you buy a 1 year account on Locamundo.com before March 31st.
We have all our locations on Locamundo.com and for the same price you get locations of other scouts in Belgium and other countries in the world. It's convenient, easy to use and you always find what you need…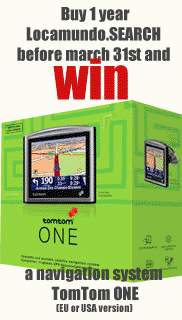 Both comments and pings are currently closed.
RSS 2.0
Comments are closed!