February 3rd, 2008
CGI shooting for Toyota Avensis – with my friend photographer Bernard Blistin and the CGI department from Dentsu we needed spectacular summer fresh green europe feeling locations. Hmmm. And when one said that we also needed to show some snow on a mountain top, we decided to head for New Zealand.
Colleagues location professionals Keith Hawke and Tony Simpson helped us out for scouting and local fixing…
And these are the results… although you don't see what you see. Tnx to the technique of 'Image Based Lighting' and 'Computer Generated Images' we did the entire production without a car !!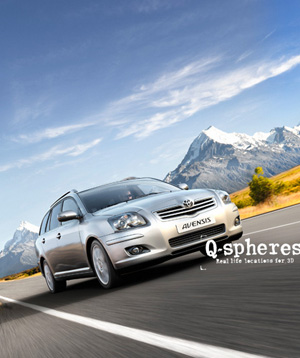 Both comments and pings are currently closed.
RSS 2.0
Comments are closed!